Save the Date: ABWMinNJ Annual Conference May 16-18, 2024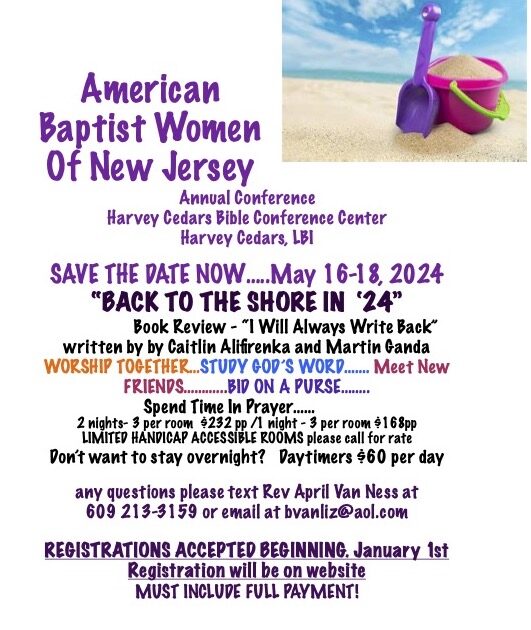 Registration for the 2024 ABWMinNJ Annual Conference will be accepted starting January 1st, 2024.
Click here to download the 2024 ABWMinNJ Conference Save-the-Date flyer in PDF format
If you have any questions, please contact Rev. April Van Ness by text at 609 213-3159 or by email at bvanliz[at]aol.com.