ABW NJ 2016 Conference
The 2016 American Baptist Women of NJ Annual Conference was held from June 2, 2016 to June 4, 2016 at Harvey Cedars, NJ.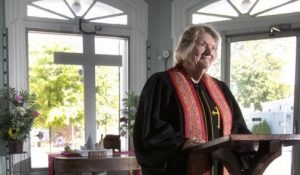 The keynote speaker, Rev. Liz Congdon of First Baptist Church of Trenton delivered a message titled "See… Hope, Faith and Destiny in (a few of the) Women in the Bible", expounding on the lives of these women and on how their faith journeys can impact our faith journeys in the 21st century.
The Slides from Rev. Liz Congdon message can be downloaded here (pdf format).